Top Institute of Aeronautics

Introduction of WIIA
The Ahmedabad, Gujarat-based Western India Institute of Aeronautics Pvt. Ltd. (WIIA) is one of India's top Aviation Education Institutions and has expanded quickly since 2004. We put many efforts into giving our students the most outstanding training and credential programmes possible. The Directorate General of Civil Aviation (DGCA), Ministry of Civil Aviation, and the Government of India have approved WIIA's Aircraft Maintenance Engineering course. The organisation also offers various skill-development courses in the Aviation Industry using the most current methods and technology. WIIA provides a B.Sc. (Hons.) in Aircraft Maintenance through a partnership with Indus University.
With the support of highly skilled, qualified and experienced industry specialists, students at WIIA are given the knowledge and training they require to excel in the aviation business. The instructors at our institute do their very best to provide the students with a high-quality education and learning experience. The WIIA is the First Aviation Institute in India with a Boeing 737-200 on campus to give students the most remarkable academic and practical expertise. In our opinion, an industry-ready student produces an excellent professional at WIIA. We provide the most up-to-date tools, maintenance technologies, and procedures in our teaching labs so that students can do realistic field maintenance on various aircraft types.
Vision: With our specialities - faculties and courses - we hope to become one of the Top Aeronautical Institutes in India. We try to bring the most recent education and technology to our students worldwide. We want to provide students with information, tools, and resources to help society become more prosperous, joyful, and peaceful.
Mission: To provide students with high-quality teaching and training in preparation for the aviation industry's explosive growth, we at WIIA offer a dynamic environment for the students' holistic growth as valuable global learners. We try to provide our pupils with the most recent developments in technology and education.
Security of female students: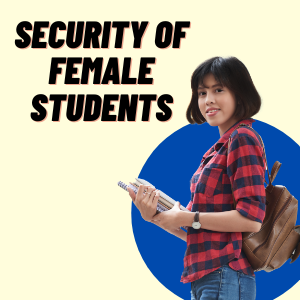 The safety of its women will define the level of security in each community. Public spaces are risky in the country, particularly in the major cities where alcohol is widely available. Ahmedabad and other Gujarat cities have patrols and police officials. Gujarat is a dry state.
Young women on scooters hang out in this neighbourhood and other bustling parts of Gujarat's capital city after midnight. Also, we have female faculties, instructors and students studying on campus, which defines the safety on campus.
Since 2002, Ahmedabad and much of Gujarat have been free of riots and curfews, suggesting that the broader peace dividend has also improved women's safety. We ensure the safety of our female students on campus and aim to create a comfortable and safe environment for everyone.
Why WIIA for Aviation Studies:
WIIA is committed to providing students with the best training possible in the aviation industry for their overall growth. To assist the student in planning their future, we have a highly experienced faculty, aviation specialists from the aviation sector, and alumni. For all levels of the aviation industry, the professional training and placement part offers soft skill training, workforce solutions, assistance, and internships.
Our high level of expertise, provision of a quality workforce, and creation of opportunities through the fusion of cutting-edge training, interactive education, and real-time marketability has earned us recognition. We blend original thought and wisdom with the development of learning paradigms. We draw imaginative individuals and foster an environment that fosters inventive and entrepreneurial thinking, leading to game-changing concepts that create employment possibilities.
Practical Training at WIIA:
Western India Institute of Aeronautics (WIIA) has consistently led the way in implementing new technologies as a centre for aircraft maintenance engineering. Education is no longer only available inside a classroom. It has changed worldwide and continues to expand as technology advances in the twenty-first century.
Practical training is a planned activity that consolidates the knowledge learned during the academic portion of basic training. Our goal at WIIA (Institute of Aircraft Maintenance Engineering) is to provide our students with the best possible hands-on instruction. When they enrol at our institute for Aircraft Maintenance Engineering, our prospects are welcomed as assets.
India's only Aircraft Maintenance Engineering Institute has a fully functional Boeing 737-200 for teaching purposes. The Institute of Aircraft Maintenance Engineering (WIIA) also has Learjet-24 & Zenith CH 2000 for practical instruction on actual aircraft. The Director-General of Civil Aviation gave his permission for the training materials because they were developed by criteria set by the aviation sector (DGCA).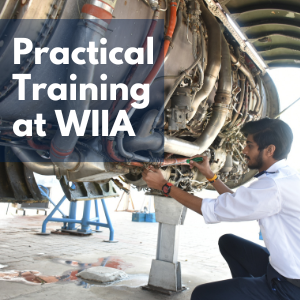 Students get to work on a large firm in real-time. A Boeing 737-200 equipped with all the essential controls, instruments, twin Pratt & Whitney JT8D-17 engines, emergency doors, cargo doors, etc., is provided to students by WIIA - Institute of Aircraft Maintenance Engineering for use in practical training.
The WIIA, Institute of Aircraft Maintenance Engineering, takes pride in being the owner of actual Boeing 747-200 bogie type landing gear for the students' hands-on instruction, preparation for the building and disposal of the landing gear's braking unit, attachments, and other parts. Comprehensive aircraft equipment training gives students real-world experience and a competitive edge in the worldwide aviation industry.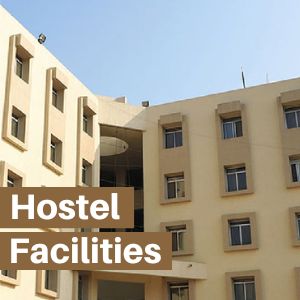 Hostel Accommodation:
At WIIA, we recognise the value of living at home and offer all the conveniences you need to feel comfortable. The following are on the list of amenities that are provided:
Boys' and girls' hostels are separate.
Rooms that are large, stylish, and pleasant all the time.
A built-in gym and fitness centre are accessible to promote a fit and refined lifestyle.
Power supply, Wi-Fi connection, television, water purifier, water cooler, and indoor and outdoor gaming facilities.
First-aid is available on campus, and nearby hospitals are close by in case of an emergency; the canteen serves wholesome vegetarian food that is enticing to taste buds and nutritious.
Canteen Facilities:
The food at the canteen is prepared well, considering the wide range of tastes and preferences among faculty members and students. We use steam boilers for cooking vegetables and rice for high-quality, hygienic food. The meals served in the canteen are regularly inspected for cleanliness and freshness. The canteen has two sections: one for staff and one for students. Both are big enough to accommodate 250 faculty members and students simultaneously.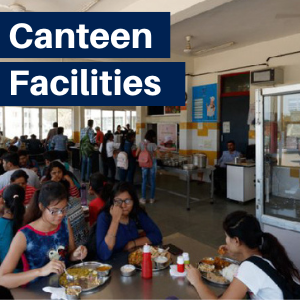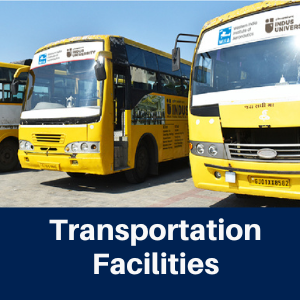 Transportation Facilities:
We provide safe and secure transportation options for students and staff members. Buses that travel following set routes and cover more than 60% of Ahmedabad are among the fleet of vehicles. Local buses can be used, and private university buses to get to campus.
Great Campus life
At WIIA, we soon established a high priority for the effectiveness of instruction, customer satisfaction, and a happy learning environment. This significance distracts from our primary goal of offering the most outstanding possible student support. The collegiate experience, in our opinion, extends much beyond the classroom. College is about developing new skills, overcoming obstacles, and creating the knowledge that will define your success.
We think students should improve their ability to coordinate their efforts and excitement for academics and athletics. The student's physical condition and level of focus will increase and grow thanks to our sports facilities. It improves brain-body coordination, boosts concentration, and helps athletes feel more balanced. The WIIA has been educating kids about the values of sportsmanship and spirit ever since it was founded.