Is Female Cabin Crew Job Taboo in India?

As a part of the Cabin Crew, you are responsible for everything.
Flight attendants have the opportunity to travel throughout the country & the rest of the world. Travel benefits and enjoyable amenities are additional rewards. Flight attendants can be proud of their contribution to aeroplane passengers' safety and overall experience. True, the crew gets to travel to new locations, meet celebrities in first class, and enjoy the glitz and glam of being an airline stewardess. This work entails more than just serving food to passengers and keeping your makeup flawless at all times.
Flight attendants encounter significant challenges at work. But the problem starts from the home within. Not in all families, in India, the decision to become an air stewardess is considered a 'good girl' decision.

Impolite passengers are one of the most common problems they face, which is not surprising. However, they must also respect them. This sounds like a tough nut to crack, doesn't it? But flight attendants are entitled to talk politely and with respect even with the rudest passengers onboard.

To satiate the gaze of male passengers and deliver a 'pleasurable' travel experience, the aviation industry has a history of being sexist.

Flight crews are continuously switching time zones, generating an imbalance in their circadian rhythms and perhaps long-term health issues.
But in today's scenario, the situation is a bit different, and a revolution is happening. Many girls are bravely getting into this field and working hard to earn that appreciation from their peers. Stereotype mindset of people is changing to accept the good work of flight attendants. The contribution of various cabin crew training institutes that give the proper training to the aspirants is undeniable.
Empowering Women in Aviation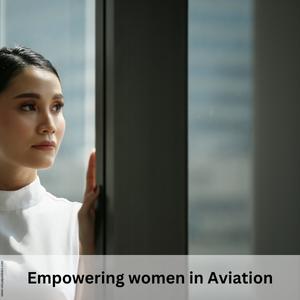 Women encounter "modernisation" and "globalisation" in nuanced ways that are heavily impacted at work, particularly in the transportation industry. Results show that local contexts cannot be adequately represented by global measures of gender equality and empowerment, and they point to the positive effects of women-empowering practices on the status of women in the aviation industry, including gender equality, leadership, job quality and satisfaction, promotions, standards, and competence. Women's empowerment will increase as these functions become more effective in connection to the aviation industry.
Women in India are taking a brave step toward their dream to relocate to a different state just for the best quality training provided for better jobs in the aviation sector.
Best Cabin Crew Training Institute
WIIA is committed to giving students the best training possible in the aviation industry for their overall growth. Our team of professors and trainers is quite skilled. For all tiers of the aviation industry, the professional training and placement portion offer soft skill training, workforce solutions, help, and internships.
With the convergence of sophisticated training, interactive education, and real-time marketability, we are renowned for our high professionalism and for providing the aviation sector with a quality workforce. We blend original thought and wisdom with the development of learning paradigms. We draw imaginative individuals and foster an environment that fosters inventive and entrepreneurial thought, leading to game-changing concepts that create employment possibilities. The only institute in India with a fully functional Boeing 737-200 aircraft to give students real-world experience. Learjet-24 and Zenith CH 2000 are also available for hands-on training on actual aircraft.
Cabin Crew Course at WIIA
You must be ready for a variety of circumstances if you're thinking about a career in flying. For instance, airlines continuously hire new employees. To get a position, you must take a formal training programme emphasising security, first aid, and passenger safety. You'll also receive advice on finishing the hiring process from your employer. This will aid in your employment in the airline sector. Additionally, you'll learn the abilities that airlines will need in the future, like how to interact with clients, how to handle crises, and how to project a professional image. Additionally, you'll learn how to comfort passengers and handle tense circumstances.
The WIIA strives to provide students with high-quality education and training in preparation for the aviation industry's explosive growth. We at WIIA offer a dynamic atmosphere for students' overall growth as critical global citizens. We make an effort to provide the most recent developments in technology and education to our students.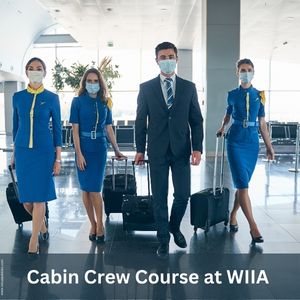 Placement Opportunities at the WIIA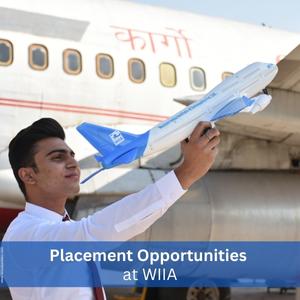 After completing the course, WIIA has placement faculty to advise and assist its students in obtaining their desired jobs. The team also facilitates on-campus interviews. The best businesses from all the leading domestic and international airlines meet and greet with the skilled students of WIIA. Leading domestic and international airlines across the globe are hiring our students. All of the significant local and international airlines, premier hotel chains, and well-known businesses in the aviation, hospitality, travel, and customer service industries are long-standing partners of WIIA. These businesses conduct interviews in order to hire employees who have received the proper training and grooming.