Innovation in Aircraft Maintenance Technology
Aviation Industry has seen nothing but growth in the past few decades. The industry has seen many innovations and technological changes as the years progressed—even the number of passengers flying worldwide. The number of flyers on domestic routes increased to 138.9 million in 2018 from 117.1 million in 2017, 18.6%. In India itself, there was a spike of 33% in domestic fliers at 8.4 Crores in 2021 compared to the previous year. Day in and day out, the industry has proved that it can withstand years of social and ecological change and can serve its consumers in the best ways possible by adapting to the newer and more exemplary practices that come along the way.
The covid-19 pandemic was a significant hit to the aviation industry, with many countries closing their borders to avert the risk of higher cases. But now that the world is slowly getting back to normal, the industry is booming again. Aviation training institutes are opening up again and the students seek courses like Aircraft Maintenance Engineering for their fascinating career opportunities.
Aircraft Maintenance is a significant part of the aircraft and aviation industry. An Aircraft Maintenance Engineers are loaded to ensure that the plane they are assigned is good to take flight and operate regularly without any hazard to the pilot, the crew or the passengers. An aircraft cannot even take-off of the base without being checked by the Aircraft Maintenance Engineer prior and certified for fitness, along with their signature.
It is highly important for an Aircraft Maintenance Engineer to be knowledgeable about every technological advancement in aviation that will help them assess and operate flights faster, more efficient and safer way. It is necessary for an aviation training institute to expose its students to these innovations. There are always updates and news about the newer technologies that will revolutionise how Aviation will be operated in the future and one can find them almost every day. But it is pretty expected, keeping in mind the highly forward growth trends the aviation and avionics industry show. We will be talking about a few of the innovations that can be seen being used in the future to make the workflow and experience of Aircraft Maintenance even smoother.
Condition Based Maintenance

Condition Based Maintenance, also known as CBM, is a maintenance method used to figure out the exact fault found in your aircraft, maintenance operations being done on it accordingly. This works better than the traditional scheduled repairs performed on the plane at regular intervals. Condition Based Maintenance is utilised by airlines for optimising resources and doing these maintenance operations quicker and more efficiently.
Maintenance Tracking Software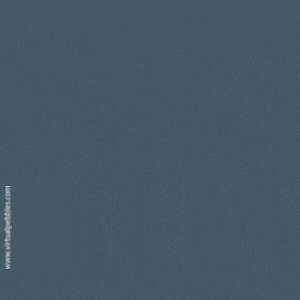 Software and digital support have been a part of aviation for a long time. Even educational institutes are using advanced technology like VR and AR to teach their students flying and avionic engineering curriculums. But when we talk about aircraft maintenance, software that can detect, track, analyse and store any valid information on the necessary maintenance operations that are to be done. The software takes care of the aircraft when it's on land and in-flight, scanning for any issues that may arise in the aircraft and notifying the pilots of any imminent errors immediately.
Digital Twins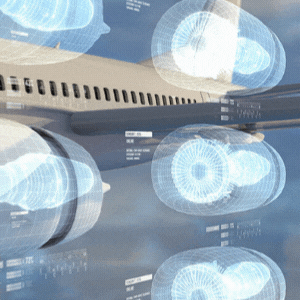 This means taking out a digitally rendered copy of a part of an aircraft that can be viewable on devices of the Aircraft Maintenance Engineers who are on the ground as the machine flies. This twinned copy of the physical component of the aircraft can be studied and analysed for any behavioural changes that can be noticed in flight which can be worked upon later.
Inspection Robots and Drones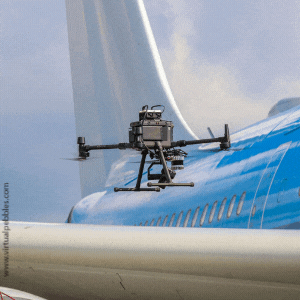 The name says everything. The future is here, folks! Incorporating Artificial Intelligence for cutting edge analysis and repairs on an aircraft is on the rise slowly but surely. Many airlines are leaning towards these newer technologies for their aircraft repair, making manual labour and force a thing of the past. These artificial robots do the job that a human would take long preparation times. Robots attached with high output cameras help detect any faulty part that may need scanning as it shows up in the live feed. Bionics technology has grown so much more that these robots can even go ahead and reach the parts that need repairing and do the job themselves. Usage of drones and robots for this job decreases the time taken to do these checks and repairs manually and promotes safety on the job.
Hangar of the Future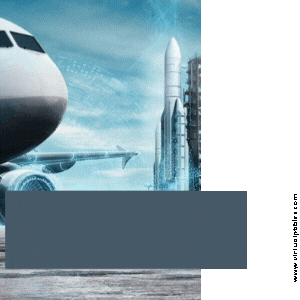 Started by Airbus, their Hangar of the Future project focuses on combining most new-age technologies to automate maintenance and increase proficiency. Using features such as the Internet of Things (IoT), scanners, robots, sensors and many more, the aim is to maximise efficiency in aircraft maintenance instead of waiting 6 hours for a traditional manual scan to get completed. The project also implements the use of online cloud storage for the proper documentation and organisation of everything related to the aircraft, making the jobs of MRO easier, faster and cleaner.
Big Data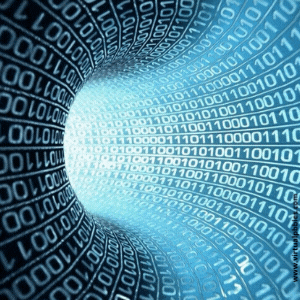 The number of casual and frequent fliers is on a gradual rise every year. These stats are growing even faster, especially after the virus affected the pandemic world, which is dying to go outside more as the restrictions are being removed and travel is becoming an option again. This thirst for the outdoors amongst the people, in turn, booms the Travel and Tourism industry, which runs hand in hand with the aviation industry. More passengers mean more extensive and better airports. And within these airports, a more significant number of flights operate. With the number of flights that are running right now, the number that is only going to increase in the future, there will also be copious amounts of data from all these aircraft. All this data, which is in terabytes, is now stored in cloud services, where it is analysed by Artificial Intelligence which uses machine learning.
Blockchain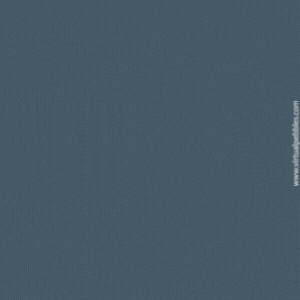 The first thought that appears to someone's mind when hearing Blockchain is Bitcoin. But the technology is capable of much more than just managing cryptocurrency. Blockchain has been at the forefront of digital and tech news for now. Blockchain is efficient in using unique encoded data in the form of bricks. These data cannot be manipulated without affecting the data linked to them. It is an easy and efficient way to store and record data on multiple computers at the same time that is accessible to everyone in the MRO industry. Analytics for the aircraft and digital twinning can now be done at quicker rates while having higher turnover rates for maintenance. It also promotes better privacy of digital data.
Top Aviation Training Institute in Gujarat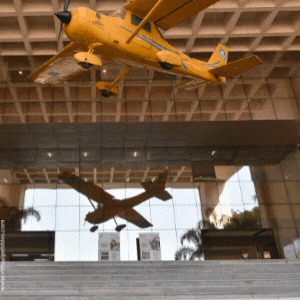 These are some of the newer emerging technologies in MRO and Aircraft Maintenance that are growing to change the face of the Indian aviation industry forever. Aviation institutes and universities are adopting these innovations and digitising their curriculums and teachings to give their students fresher, more relevant practical exposure. Western India Institute of Aeronautics (WIIA) in Ahmedabad is the best Aircraft Maintenance Engineering Institute in India which provides all of these necessary outputs that will excel an aviation enthusiast to higher heights. It is the first DGCA-approved Aircraft Maintenance Engineering college in the Gujarat. It offers Aircraft Maintenance Engineering, Cabin Crew Training and Aviation Hospitality and Travel Management Courses.