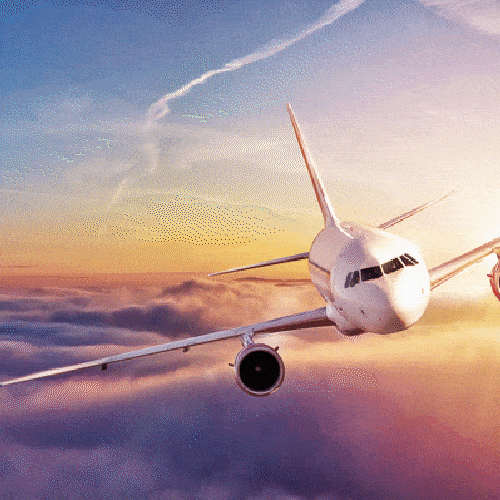 Future of aviation industry in India
In the last two years, the Indian aviation industry has risen by more than 20% yearly. In the future decade, it is expected to increase at a double-digit rate. Concerns regarding its environmental impact have arisen as a result of its meteoric surge in economic activity. In 2016, India agreed to participate in the Carbon Offset and Reduction Scheme for International Aviation (CORSIA), which will be mandatory starting in 2026. By modeling the impact of a potential carbon tax on the domestic aviation sector, this study determines the possible ramifications of such an environmental policy on the Indian aviation sector.
The aviation sector has celebrated one year since the global economy began to experience the effects of the COVID-19 epidemic, which resulted in a dramatic drop in passenger air travel demand. Despite the global implementation of COVID-19 vaccines and testing procedures, analysts expect that air travel demand will take several years to recover and will not return to pre-crisis levels before 2024. While the crisis has affected every region on the planet, some are predicted to do better than others.
According to the latest predictions from the government-owned India Brand Equity Foundation (IBEF), despite the pandemic issue, India is on track to become the world's third-largest aviation market by 2024.
The aviation industry in India has become one of the most quickly growing industries in the country. India is currently ranked as the world's third-largest domestic civil aviation market. The International Air Transport Association (IATA) predicts that by 2026, the country will have surpassed the United Kingdom and will be in second place.
In the previous three years, India's aviation sector has seen significant civil and military aviation changes. The industry's job prospects are rapidly expanding, and now is the ideal time for people who want to advance their careers in aviation. Check read the article to learn more about the civil aviation industry's future.
Indian Aviation Industry
According to the International Air Transport Association, India's aviation market, which is separated into military and civil aviation, is the world's fastest-growing aviation market (IATA). Bangalore, which accounts for 65 percent of the country's aviation manufacturing business, is its epicentre. India's civil aviation and aviation infrastructure are growing because to the government's UDAN (regional connectivity scheme).
InterGlobe Aviation's Rs 3,018 crore IPO was almost 1.55 times subscribed on the second day of bidding, making it one of the most popular IPOs in recent years. When a firm wants to go public, it must submit a prospectus to the stock exchanges. This prospectus contains information about the company's past, present, and future plans and information about the company's risks and the industry in which it operates. This is done so that when investors invest in the company, they know exactly what they are getting into. When it comes to data, it might be quite a substantial document.
Given that air travel is still expensive for the bulk of the country's population, including roughly 40% of the upwardly mobile middle class, India's aviation business is mostly unexplored with tremendous potential opportunities.
Stakeholders in the industry should work with policymakers to adopt efficient and sensible policies that would help India's civil aviation industry grow. India would be well positioned to fulfill its aim of being the third-largest aviation market by 2020 with the appropriate regulations and a relentless focus on quality, cost, and passenger interest. By 2021, Indian travelers' spending is estimated to reach Rs. 9.5 lakh crore (US$ 136 billion).
The present and future of the Aviation Industry
According to a June 3, 2021 analysis by aviation consultancy and research organization, Centre for Asia-Pacific Aviation, Indian airlines alone will lose $4.1 billion in the current fiscal year (2021-22), with another $3.9 billion in the previous fiscal year (CAPA). Similarly, according to rating agency ICRA, airport operational income is likely to drop by 6.1 percent to Rs 8,400 crore in FY 2021, with an operating loss of almost Rs 1,700 crore and a net loss of Rs 5,400 crore (64 percent).
Then, it's no surprise that the Association of Private Airport Operators (APAO) is requesting a government bailout because it feels airports aren't producing enough revenue to sustain operations and pay debt obligations. Airports may be unable to make more investments due to diminishing cash flows and decreased credit ratings.
Unfortunately, the fatal virus hit again just as the airline industry was ready to pick up speed with inbound and outgoing passengers returning from September to January of FY 21. Traffic volumes halved in a matter of weeks after the re-imposition of formal lockdowns, as well as passenger apprehensions, in March 2021, with the prospect of low demand continuing for several months. Furthermore, the Centre prolonged the ban on international commercial flights until June 30, 2021, with a 14-month grace period ending on May 31, therefore putting a stop to any dreams of a V-shaped recovery.
While airlines were forced to ground planes due to a lack of passengers, airport managers were also compelled to close a few terminals.
Airport operators will have to postpone capital expenditures and decrease operational expenses and find ways to limit discretionary spending, terminate non-essential recruitment, and collaborate with suppliers to save money. To weather the current storm, they will simply have to rethink their organizational approach, such as growing non-aeronautical revenues.
Institutes like WIIA are the future of aviation because they provide students with comprehensive industry knowledge and aviation experience. Western India Institute of Aeronautics Pvt. Ltd. (WIIA) is the only AME institute in India with its own Boeing 737-200 aircraft on campus, offering Aircraft Maintenance Engineering courses approved by the Directorate General of Civil Aviation (DGCA), Government of India, as well as other skill development courses in the field of Aviation using the most up-to-date technology and systems. Click here to know more about WIIA.
The following things are expected in the future of aviation:
· Air travel is increasing.
· The low penetration percentage creates a large investment potential in the Indian aviation sector.
· Because aviation is both a crucial method of peacetime communication and a vital aspect of the defence organization, the government cannot afford to ignore its proper development.
· Domestic air travel will grow more common than ever in the near future, and it is projected to become the norm.
· Because India enjoys nearly perfect weather conditions practically all of the time, the aviation industry has enormous potential.
Western India Institute of Aeronautics Pvt. Ltd. (WIIA) is the only AME institute in India to have its own Boeing 737-200 aircraft on campus to provide Aircraft Maintenance Engineering approved by the Directorate General of Civil Aviation (DGCA)
Courses available at WIIA
Aircraft Maintenance Engineering B1.1 (AEROPLANE TURBINE)
Aircraft Maintenance Engineering B2 (AVIONICS)
AVIATION, HOSPITALITY & TRAVEL MANAGEMENT
Aircraft Maintenance Engineering B.Sc. (Honours)