Career Opportunities in Aviation Hospitality and Travel Management

Introduction to Aviation, Hospitality and Travel Management
Students can learn about the tourism sector with the Diploma in Aviation Hospitality & Travel Management curriculum. Students gain knowledge of a range of tourism-related topics, such as marketing and planning, through the programme. The vast array of travel-related careers, including those in airlines, hotels, cruise lines, and travel agencies, will be thoroughly explained to students. Graduates can work as cabin crew or ground staff in the aviation sector, among other roles. They might even be hired for positions as ground crew, flight attendants, or engineers who maintain aeroplanes. These jobs pay quite well and need for applicants with strong communication abilities, initiative, and composure. Additionally, diploma holders could land jobs with prestigious national and worldwide businesses.
Given the significant growth that is expected in the aviation sector over the next few years, young professionals have good employment chances in this sector. A Diploma in Aviation Hospitality & Travel Management may be the ideal starting point out of the many courses one could take in this area. Along with a competitive pay and travel chances, you'll be able to land a fantastic position with a promising career path.
Scope in Aviation, Hospitality and Travel Management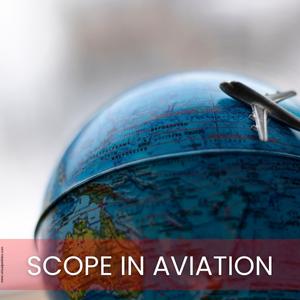 Aviation: Investors from all over the world are drawn to aviation management because of its enormous potential. The aviation sector will see significant investments over the next 10 years totalling up to two lakh crore rupees, a need for 935 additional aircraft, and a 13% CAGR in traffic growth. This will eventually result in a dramatic increase in job opportunities. Graduates in aviation management can expect to make between Rs. 4-6 lakh per year on average (Approx.). This course is an option for students who are interested in aviation. Aspirants must be familiar with terms used frequently in the aviation business, such as fuselage, nose, tail, main plane, port, and starboard. Students who are considering furthering their education and are interested in teaching aviation are also a good fit for the aviation management programme.
Hospitality: India's hospitality sector has become a multifaceted industry in addition to expanding quickly. The airline industry in India has developed at a rapid rate. Indians are travelling more than in the past due to improved connectivity and easier access to the air. Now that technology has advanced, it is possible to book a hotel room with just one click. There is accommodation for every traveller, from hostels to five-star hotels, homestays to boutique resorts. People are becoming more aware of global hospitality standards and are expecting top-notch services from hotels and restaurants. Many foreign companies and chains have made their way into the regional market.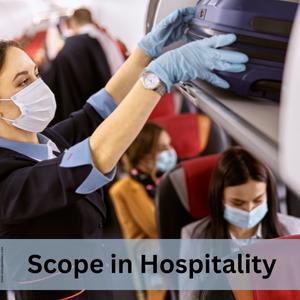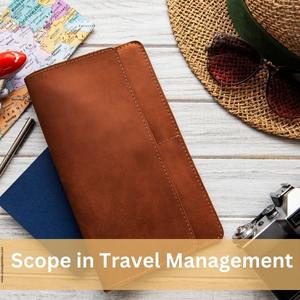 Travel management: Students who take the course Aviation, Hospitality and Travel Management leave with all the essential skills needed to deliver outstanding customer service. Both the public and private sectors can benefit from the rich job prospects it offers. Students who study travel management have several career options because they can work in a variety of well-paying, reputable, and prominent job descriptions. Travel and tourism planning for tours in accordance with the interests of the customer are at the heart of travel management. It involves lodging, travel, meals, occasions, gatherings, and other business-related activities. You can work in any of these industries if you are a qualified and skilled employee. In addition, there are many more positions that provide tourism experts with excellent pay and benefits.
Eligibility Criteria for Aviation Hospitality & Travel Management
AGE: Minimum Age Requirement is 16 Years
ELIGIBILITY: 10 + 2 Examinations passed in any discipline from a recognised board OR University OR Diploma, Degree in any stream
MEDICAL FITNESS: Medically fit and doesn't have Colour Blindness or other Physical Disabilities.
Advantages of a diploma in Aviation Hospitality & Travel Management
Students will learn the skills necessary to work as cabin crew in this course. The course covers every aspect of aviation hospitality that a member of the cabin crew must be aware of. Students get instruction on fundamental aviation safety procedures, emergency procedures, and handling passengers in flight. They learn about the many components and operations of a commercial aircraft as well as crucial flight-related duties like embarkation and debarkation protocols and methods for serving meals while in flight.
The student receives training in the abilities necessary for the hospitality sector in this module. Handling guest arrivals, as well as check-ins, checkouts, and methods of payment settlements, are among the subjects addressed in this course. The knowledge and abilities needed by employees in the sphere of air travel reservations and tickets are taught in this course. This course instructs students on the finer points of how an airport operates, such as ticketing, check-in, cargo, and fare construction.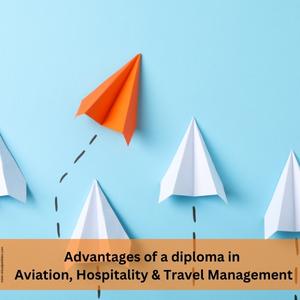 Practical Training at WIIA
As a hub for aviation courses, Western India Institute of Aeronautics (WIIA) has constantly been at the forefront of incorporating new technologies. Education is becoming accessible outside of traditional classroom settings. It has evolved globally and is still growing as technology develops in the twenty-first century. Students get to do real-time work on a sizable company. The WIIA - Institute of Aircraft Maintenance Engineering lends students a Boeing 737-200 outfitted with all the necessary controls, instruments, twin Pratt & Whitney JT8D-17 engines, emergency doors, cargo doors, etc., for use in hands-on training.
The WIIA, Institute of Aircraft Maintenance Engineering, is proud to be the holder of real Boeing 747-200 bogie type landing gear for the student's practical training, arranging for the construction of, and disposing of, the landing gear's brake unit, attachments, and other parts. Students who receive thorough aircraft equipment training have the opportunity to gain practical experience and a competitive edge in the global aviation sector.