5 Emerging Technologies that will Change the MRO Industry

The aviation MRO industry is experiencing phenomenal penetration of leading-edge technologies to enhance efficiency, quality, cost, safety, and productivity in all maintenance phases and all aspects of delivery. However, the prevailing wisdom may suggest that adopting such technologies will improve performance and a financial return. The path to such a return can be quite unclear to many who are about to invest in such new and disruptive tools.
What is the full form of MRO? What does an MRO Department do?
The term MRO stands for maintenance, repair, & operations. The term MRO is used to define the set of operations and activities that are associated with the supervision of a plant or facility, which can include the physical maintenance of the structure or building, the systems that work within the facility, and the equipment used to produce the plant or facility's primary business output.
The duties and responsibilities of an MRO are mentioned below:
An MRO examines all specimens that have been reported as positive, rejected, substituted, adulterated or invalid for testing. He is then assigned to report the confirmed or confirmed result to the state agency.
He must confirm that all specimens reported as negative/dilute or negative are properly reviewed and reported to the state agency.
Examine the results of all state agency blind samples and do the initial research into results that are not consistent.
Facilitate or perform the medical assessment of the person who delivered the specimen when the collector-in-charge calls for the assistance of a licensed medical doctor.
Define the accuracy and possible invalid results with the IITF or laboratory, and specify whether further testing is required.
Keeps all records and drug test data a secret.
The qualifications mentioned above responsibilities of an MRO are specified under DOT Rule 49 CFR Part 40.
The function of the MRO in the review contains the following:
Reviews the drug test panel to see if it was utilized properly
Confirms if the sample collection was achieved correctly
Contacts employees with positive drug effects to check for medical history or use of legally prescribed medicines
Reports drug test results (whether negative or positive) to the employer
The MRO protects the employer in making decisions rotating around the drug test results. Although a drug test MRO review is not needed in private workplaces under the jurisdiction of the DOT, hiring an MRO for a workplace drug testing program is highly suggested.
Why is an MRO Department required for a company which operates machines? (or What is the significance of the MRO Industry?)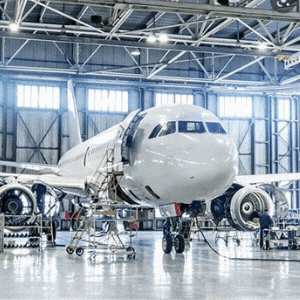 In a world driven by companies, technology and factories aim for more creative ways to manage the maintenance & repair operations, using artificial intelligence or Ai. The Ai powered software uses evolved sensors for accumulating and collecting data.
The technology also helps the user by alerting them about upcoming barriers. Thus making the plant equipped with appropriate measures to repair the errors. Services provided by procurement intelligence & supplier solutions such as Beroe come with Ai to clear all the queries and provide data linked to MRO.
Ai powered software allows the plant by informing them about periodic changes happening around the market, information about the supplier, contact details, data on purchase orders, tracking, etc. Based on the nature and requirements of the company, it works efficiently by specifying suitable suppliers.
It reviews all aspects such as the cost, services rendered, certification and authenticity, and the supplier's location. When it comes to supply, there are some factors to consider. The Ai collects all the information related to supply and makes sure that none of the factors influences the supply.
What are the 5 emerging technologies that will change the face of the MRO Industry?
3D Printing
Prescriptive Maintenance Modeling
Digital Twinning
Robotics & Drones
Blockchain
These technologies must deliver an organization with maximum impact across key attributes to provide effective ROI. So we've determined 7 criteria to evaluate each tool's ability to power up your operations.
Enhanced Personnel Safety
High Labor Efficiency and Productivity
Improved Workmanship to Boost Asset Reliability
Enhanced Process Flow (i.e. removal of non-automated steps)
Direct Material Expense Savings
Better Technician Regulatory Compliance
Improved Decision Making
If executed properly & with the proper training and change management, these technologies have the most prospect of positively and sustainably impacting the way work gets done in the MRO industry.
1. 3D Printing
Having already earned a toe-hold in aviation manufacturing, further refinement and adoption of this part of tech could greatly impact the aviation & MRO industries. Simply put, 3D printing has the prospect to streamline processes, lower lead times, drive down inventory, and closely eliminating fabrication errors. It is also known as Additive Manufacturing. 3D printed parts are already used by names as big as GE Aviation, who use AM to make fuel nozzles for their LEAP engine model. And across the industry, more & more companies are looking to 3D printing for ground support equipment, interior plastic components, tools, and even flyable spare parts. In the MRO industry specifically, manufacturing "one-off" parts that dump during the repair cycle or as a new failure mode delinquent in the engine life cycle could have tremendous benefits. This could be a huge benefit for older aircraft and engines that are out of production: instead of working with long lead times to find and requalify components, 3D printers can make these new components for a fraction of the cost & in a fraction of the time – bringing assets back to producing revenue faster.
2. Prescriptive Maintenance Modeling
Predictive maintenance is not unknown to the MRO industry. Performance trend monitoring & investigation have been used on engines for the past 40 years in one form or other. As we know it nowadays, predictive maintenance means researching and comparing data to historical trends, using benchmarks and best guesses to decide if a known failure mode is likely – and then executing the maintenance needed before there is a disturbance in service or significant harm occurs. However, advances in cloud storage technology, artificial intelligence (AI), and virtual reality mean the industry will move from predictive to prescriptive maintenance techniques. With near-daily enhancements in the "Internet of Things" and internet-enabled sensors on most aircraft, data analytics can further measure aircraft health and performance.
3. Digital Twinning
In partnership with these advanced analytics tools, digital twinning – where real methods are digitally cloned to operate in a digital environment – means that prescribed maintenance can be simulated in real-time. The digital twin of a procedure, whether an engine or other complicated aircraft component, is provided information in real-time using sensors in the physical system and can simulate scenarios and forecast future failures. The digital model can be used to watch components' operation and performance. When issues arise with the system, they are recognized in the digital twin, where simulations can be run to troubleshoot, analyze, and deliver the maintenance actions required before its removal from service. The improved ability to understand and affect maintenance events before they occur will allow MROs to manage inventory better, plan efficiently, and maximize productivity. That's why numerous enormous manufacturers, like Boeing, are all in on digital twinning as the new key to enhanced production efficiency across the lifecycle of their aircraft.
4. Robotics and Drones
The most straightforward answer to the MRO industry's labor challenges, robotics technology and crewless aerial vehicles to automate inspection, enhance operational efficiency, and even help wrench-turning processes could instantly combat the industry's looming problems with skills shortages. Traditionally, the MRO industry has been slowly adopting widespread automation in line with different manufacturing sectors due to high regulatory and security demands, a large amount of non-routine work, and lower volumes than, for example, car manufacturing. However, the technology & industry culture has begun to catch up. MROs have started operating robots and drones to automate graphic checks in the review process, and many expect this practice to be widely embraced by 2020. An automated camera system can scan surfaces, recognise the damage, and record a mechanic or inspector's coordinates for further action with drone technology. These systems can be set up and initiated by an inspector in various sections of an aircraft. They can run autonomously without human intervention, lowering the number of inspectors, speeding up inspection times, and maintaining workers safely on the ground. This won't stop the need for techs and engineers. Still, counting drones in the inspection process allows for safer and more efficient use of time, needing workers merely to analyze drone data from the ground and then determine a course of action.
5. Blockchain
Blockchain technology is a digital register that records transactions in a distributed, enduring fashion, most popularly, for the moment, in the administration of Bitcoin transactions. While the public's confidence and interest in cryptocurrencies have waxed and waned along with their ever-changing market prices, Blockchain has stayed a steady source of conspiracy for industries as different as banking and manufacturing. Blockchain technology swears a permanent source of truth for all records, creating a secure, independently supportable backlog stored in the cloud. In the MRO world, each transaction related to a commodity like an aircraft or engine is verified by all involved parties, then sealed and stored as an unchangeable block of data. As new data blocks are counted, they become part of the data chain in a chronological order that can be drafted back to the initial transaction – in an aviation setting, which means as far around as the initial build, aka "back to birth." This technology could contain every transaction related to the MRO process and has applications for airframe & engine maintenance and repair records, including traceability for transformation, ownership, & configuration information.
Other benefits include:
Decrease in physical documentation storage
Consolidated document review time
More useful tracking of critical components
Preservation of asset value due to decreased loss of traceability
More efficient aircraft bridging techniques from operator to operator
Potential for the elimination of unapproved or fake parts
Enhanced transparency of traceability in the components marketplace.
What is the scope of being in the MRO Industry?

Aircraft MRO refers to the overhaul, repair, inspection or modification of an aircraft or its components. The aircraft maintenance, repair & overhaul (MRO) market is segmented by geography & MRO type. MRO segments the market into airframe, component, engine, and line maintenance. The cabin interior changes and repairs have been considered with the component segment. The content of the study is restricted to MRO services in commercial aircraft, and it does not encompass military and general aviation aircraft. The report also projects the market size and predictions for the aircraft MRO market across major regions. The market sizing and projection are based on each segment's value (USD billion).
Engine MRO contains field maintenance & depot maintenance checks. Depot-level maintenance entails material maintenance, repair, overhaul, or complete rebuilding of engines, parts, end items, assemblies, and subassemblies. It also contains the manufacturing of parts, technical assistance, and testing. Field-level maintenance includes shop-type work and on-equipment maintenance activities at levels different from depot maintenance.
What is the future of the MRO Industry?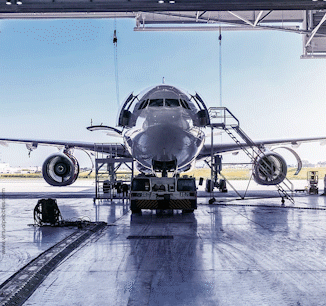 Maintenance is a significant contributor to aircraft operating costs, flight delays and cancellations. Airlines now spend more on maintenance than fuel or crew despite longer-lasting aircraft and more stable engines. Keeping assets operationally available while cutting maintenance, repair, and overhaul (MRO) costs are pressing. Aircraft operators are going for faster troubleshooting, automated aircraft inspection to decrease downtime, better task planning & optimized parts management. OEMs, MROs, and suppliers respond with creative technologies and techniques, including robots, virtual/augmented/mixed reality aids, drones, machine learning / neural networks / artificial intelligence, 3D printing, blockchain, additive manufacturing, etc.
Some of the hundreds of initiatives to support smarter, faster, and cheaper aircraft have taken. By 2025, more than 38.000 latest aircraft will be operating worldwide, making many times more data than previous generation aircraft. The expansion of sensors on modern aircraft combined with more helpful data routers has led to a 60-fold boost in the number of data parameters gathered from each flight, says Mr. Serge Panabiere, Airbus head of services business expansion. The newest engines can affect up to one terabyte of data each cycle. For MROs, this means an increasing quantity of data knowledge and the growing complexness of their businesses.