Shaping the future of aviation
Western India Institute of Aeronautics Pvt. Ltd. (WIIA) is the only AME institute in India to have its own Boeing 737-200 aircraft on campus to provide Aircraft Maintenance Engineering approved by the Directorate General of Civil Aviation (DGCA), Government of India, and other skill development courses in Aviation field with latest technology and systems. We have been providing trained manpower to the aviation industry since 2004.
In association with Indus University, B.Sc. (Hons.) in Aircraft Maintenance is provided to the AME students of WIIA as an option to further improve their career prospects.
Today everyone needs a good job without applying many efforts for them, there is a great scope in the aviation industry where they are free from mental pressure as it is growing height with every new day. This profession is quite exciting as it is full of travel and involves flexible work timings and has low work pressure in comparison to other professions. The career of aviation not only helps to safeguard your status financially but it also offers good salary packages along with good designations.
In the aviation industry, there are various courses like cabin crew, ground staff, retail management, hospitality, and travel management which brings a feeling of enthusiasm and provides you an opportunity to explore the world. Today in India, due to emerging of many airports and airlines, the job opportunities for youth are expanding day by day. This industry helps them to enhance leadership skills along with social interactions with other people.
A boom in the aviation and hospitality industry has consequently witnessed a huge demand for skilled manpower. Good communication skills coupled with a pleasant personality are the key requirements in the aviation hospitality and service industry. The government is engrossed in promoting tourism, which has resulted in a surge of tourists from all over the world and this, in turn, has opened up a series of career opportunities for youngsters. As per a market survey, the aviation and hospitality industry are all set to soar. A host of new opportunities are waiting for youngsters wanting to chart their careers in these fields.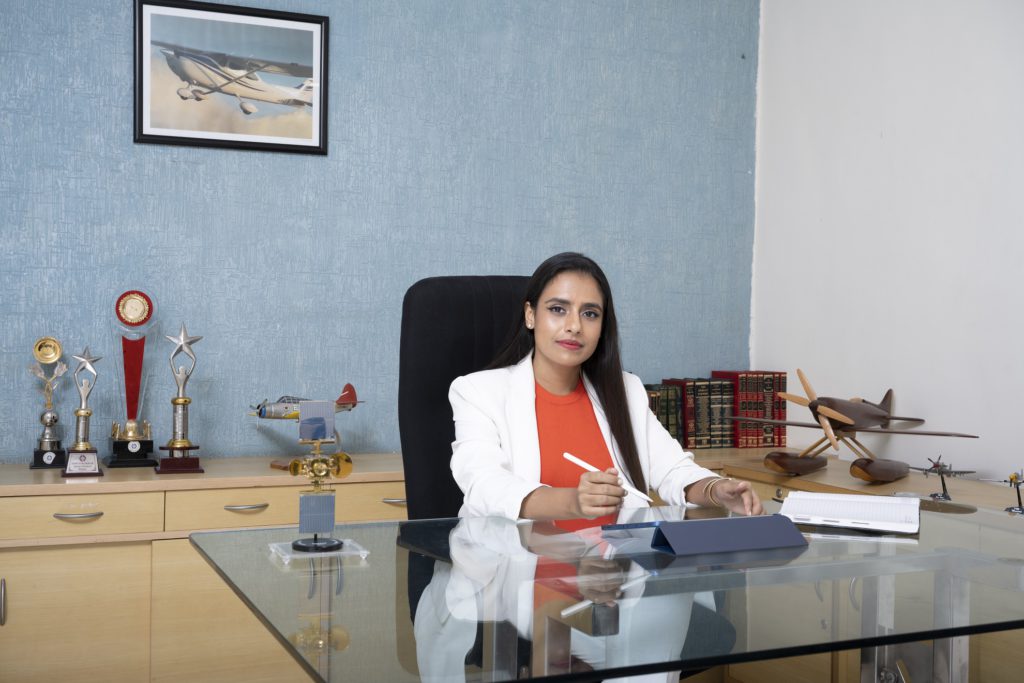 Ms. Radhika Bhandari is the Director of the Western India Institute of Aeronautics, Ahmedabad. She is a Metallurgy Engineer & holds a M.Sc. degree in Management from the University of Warwick, UK. As a visionary and a determined individual, Ms. Radhika Bhandari aims at keeping her faculties, staff, and the students relevant to the current developments in the aviation industry with global vision.
DOMESTIC & INTERNATIONAL RECRUITERS
Western India Institute of Aeronautics Pvt. Ltd.
C/o. Indus Campus, Rancharda, Via Shilaj, Ahmedabad – 382115, Gujarat, INDIA.
India : +91 7227 037781
International : +91 7227 037781
Email: info@wiia.org
Aircraft Maintenance Engineering, Aviation Engineering Colleges, Aircraft Engineering Maintenance, Aircraft Engineering College, Aircraft Maintenance College, Institute of Aircraft Maintenance Engineering, Aeronautical Engineering College Courses, Best College for Aerospace Engineering